Advanced measuring solutions for Electrical maintenance and safety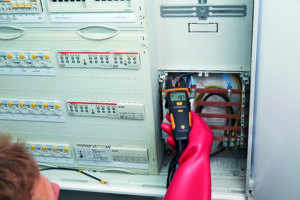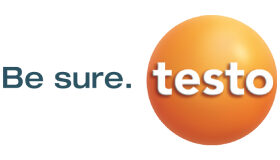 We often find the electrical maintenance engineers and facility inspectors trying their best to ensure uninterrupted service. Many a times they have to encounter problems like power losses, system failures and at worse even accidents, which are uninvited and unforeseen. Continuous inspection becomes a mandate & that's where Testo extends its support and expertise to the industry and its users.
Testo Electrical Measuring Instruments is a set of equipment that enables any engineer or technician to curb down any sort of electrical disorder. Thanks to innovative technologies and simplified application, the Testo measuring instruments measure electrical parameters more reliably and precisely than ever before. The innovative electrical measuring instruments stand out due to their elevated level of user-friendliness, setting new standards with intelligent and completely innovative technology. The status of all electrical plants and equipment (incl. electric motors, pumps and switching cabinets) can be tested reliably and highly efficiently.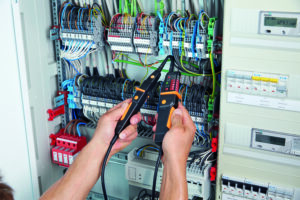 This complete set comes in a portable kit with
I. testo 745 non-contact voltage tester with a voltage range of up to 1,000 V AC is
particularly well-suited to fast initial checking of any suspected fault sources. It is
available with a filter and is used for high-frequency interference.
 Adjustable sensitivity
 Visual and acoustic signal
 Waterproof and dustproof according to IP 67
 Measuring point illumination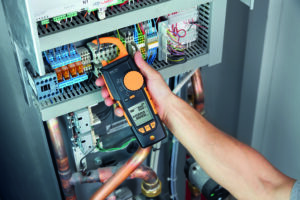 II. Testo 750 Voltage tester is with patented all-round LED display for visibility from all
sides. They have the most essential functions for voltage testing, continuity testing
and rotating magnetic field measurement.
 Clear, patented all-round LED display
 Fibre-optic technology for optimum voltage indication
 Anti-slip ring for secure grip
 Ergonomic handle shape
 Measuring point illumination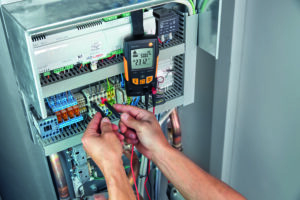 III. Testo 755 voltage & current tester is the first of its kind which meet the latest
standard, and which can also measure current. It can determine voltage/de-
energization, for measuring current and resistance, as well as for continuity tests. In
addition, the integrated torch enables dark spots to be illuminated. The measuring
tips can be changed easily, so that the whole instrument does not need to be
replaced in the event of damage.
 Automatic measurement parameter detection
 Certified according to voltage tester standard
 Measurement result without any switching on or selection
 Measuring point illumination
 Exchangeable measuring tips
IV. Testo 760 multimeter is the first digital multimeter with automatic detection of
measurement parameters and selection via socket assignment. Function keys
replace the traditional dial on all three instruments, which means easier operation
and greater reliability.
 Easy, modern operation with function keys instead of a dial
 Measurement parameter detection and selection via the socket assignment
 Prevents incorrect settings
 True root mean square measurement – TRMS
 Large, backlit display
V. Testo 770 Clamp meter is ideally suited for current measurement in switching
cabinets. It has a unique grab mechanism for easy and safe work and automatic
measurement parameter detection also ensures reliable work. It also measures
multiple parameters like, power factor, resistance, voltage etc very easily.
 Unique grab mechanism makes it easier to work at tight measuring points
 Auto AC/DC for current and voltage
 Large two-line display
 True root mean square measurement – TRMS
 With additional functions, such as starting current, power and μA measurement
 T 770-3 also works on Bluetooth and testo Smart Probes App
It has also been proven that an efficient and healthy electrical facility can improve total performance of any industrial, residential or commercial application. Testo provides you with the best solutions and products that not only measure the necessary parameters but also ensure longevity and minimises colossal damages. Now Be Sure with testo.
Courtesy: Testo India Pvt. Ltd.
For more info: Write to info@testo.in or visit www.testo.com