AI-Powered Simulation and Generative Design
As the pace of innovation accelerates, the use of artificial intelligence (AI) and machine learning (ML) is becoming standard practice. Generative design is a process that involves using algorithms and AI to explore multiple design options and find the most optimal solutions based on a set of constraints and objectives.
Artificial intelligence (AI)-powered simulation is the process of using AI to improve the precision, speed, and effectiveness of simulations across a range of domains. Similar to generative design, AI can generate simulation scenarios and designs that help engineers and scientists explore various possibilities. Altair, a leader in generative design and AI, enables teams to discover actionable insights, speed up design, and accelerate product development. With seamless integration into Altair® HyperWorks products, the solutions deliver unparalleled AI-powered simulation and generative design capabilities.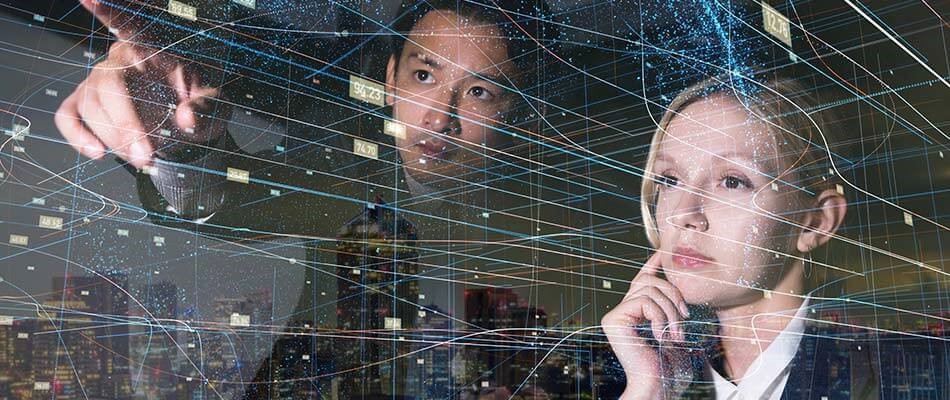 Altair's physicsAI delivers fast physics predictions by learning from your historical data. Accessible through HyperWorks, the world's leading CAE environment, this AI-powered simulation and design technology trains models using any existing simulations including those from older design concepts, similar parts, or different programs. Free from the limits of parametric studies, physicsAI operates directly on 3D meshes or CAD. By leveraging modern, geometric deep learning, physicsAI learns the relationship between geometry and performance for any physics. Once trained, physicsAI models deliver predictions that are 10x-100x faster than traditional solvers, enabling teams to evaluate more concepts and make better design decisions.
HyperWorks offers AI for product design through its integrated shapeAI technology. Easy-to-use options make it possible to automatically recognize patterns and shapes in CAE models as well as extract features from specified geometry without additional input or intervention. These capabilities, combined with ML algorithms in HyperWorks' matching-tools option, puts the power of geometric ML at your fingertips.

Altair® DesignAI a Cloud native, transformative, AI- and simulation-driven design. It combines physics-based simulation-driven design and machine learning-based AI-driven design to create high-potential designs earlier in development cycles. Augment current product development practices and multiply the productivity of engineering teams with AI technology to explore a broader population of customer pleasing, high performing, meaningful, and manufacturable new product design alternatives.
Optimize product development workflows by leveraging Altair's multi-industry, data-driven, decision-making expertise. DesignAI helps teams deliver higher performing products that consider more design dimensions throughout the development process. By applying the same physics-based tools used for verification from concept to design, and through to sign-off and guided by machine learning using organizational specific constraints, DesignAI enables faster design convergence by confidently rejecting low-potential designs earlier in development cycles.
For more information Log on to – https://altair.com/ai-powered-design
Watch Video On – physicsAI: Accelerate your Design Cycle using Historical Data-https://altair.com/resource/physicsai-accelerate-your-design-cycle-using-historical-data