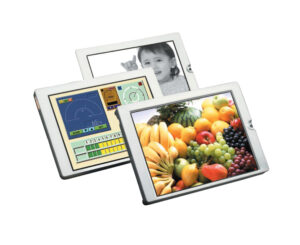 Do you know that the LCD screens you see now have a history of 50 years? Can you imagine the size of a TV so big that families would gather in their living rooms to watch their favourite show?
In the 60s, families gathered in the living room in front of the huge TV. This TV had three networks, called a tube because it was lit by a huge cathode ray tube. The technology that you see today on computers, digital screens of microwaves, televisions, cell phones, and even those skinny TVs bolted to the walls is ubiquitous. Electrical engineer George Heilmeier and his team of scientists revealed the liquid crystal display to the public in 1968.
When was Heilmeir asked about this eureka moment, and what was revolutionary about LCDs? – he said that the first time they were really excited. The screen was flat; it was simply two pieces of glass with some crystal material in between them, and with relatively low voltage, like in ten voltages, we could change and control the imagery on display.
An LCD display is a thin, flat screen consisting of several colours or monochrome pixels placed in front of a light source or reflector.
The fact that you can see and enjoy the LCD has a history that dates back over 50 years.
Evolution of LCD screens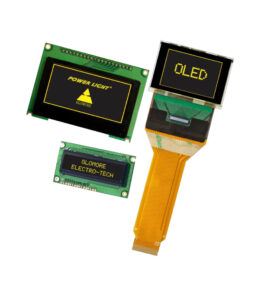 Liquid crystal displays (LCDs) have evolved rapidly due to fierce competition among the various LCD technologies and now occupy the most significant proportion of the entire display market. The evolution of LCD displays continues, with cutting-edge technologies and new materials in development to replace current devices. In the 1990s, LCDs occupied an increasingly significant position in the display market primarily through notebook applications, although the cathode ray tube (CRT) dominated the desktop monitor and television markets.
The plasma displays panel (PDP) pioneered the wide-area flat panel display market in 1997. It was widely predicted that PDPs would maintain the lead in the large-area display market and that LCDs would soon be replaced by next-generation technologies based on organic light-emitting diodes (OLEDs). LCDs have expanded rapidly from purely information technology (IT) applications to television and mobile display solutions in the markets. There was always fierce competition among the LCD technologies, which was unavoidable and persistent, and this helped LCDs grow at such a rapid pace.
LCD displays get the popularity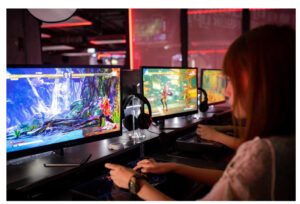 In the 90s, technological acceleration was noticed; with several attempts, researchers and inventors improved the contrast and viewing angles and decreased costs.
After 30+ years of competition in the 2000s, LCD technology surpassed longstanding CRTs. In 2007, LCD TVs claimed better image quality than their competitors in display technology. The sales of LCD TVs were higher than CRT TVs for the first time; they even surpassed the sales and display quality of CRTs
Applications and benefits of LCD display solutions by Glomore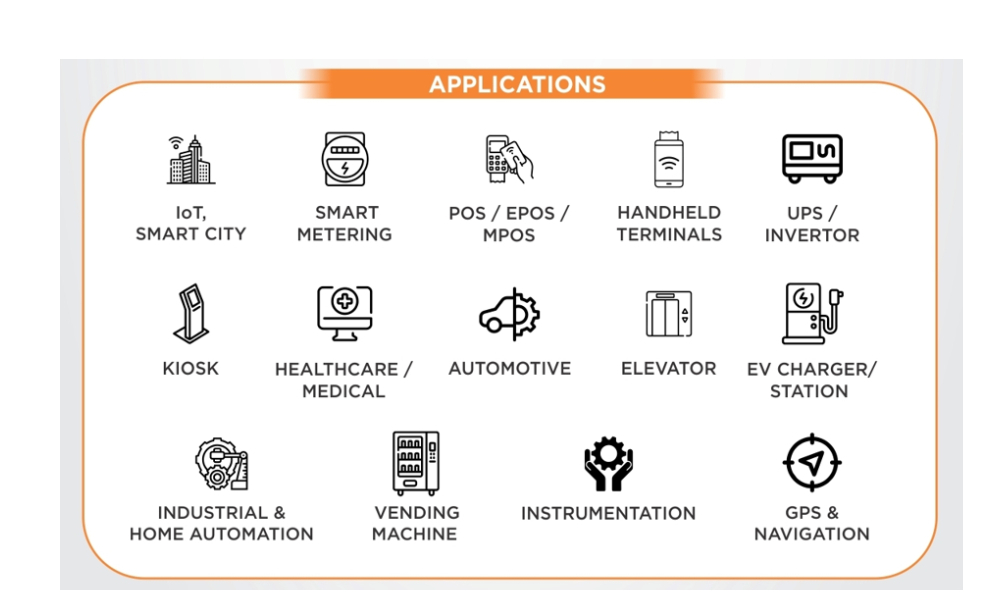 They are available in a broader range of screen sizes than CRT and plasma displays.
LCDs are susceptible to image persistence.
LCDs have better performance than Plasmas for smaller screen sizes
LCD TVs are unaffected by the change in air pressure.
LCDs are lighter in weight when it comes to screen size
The images appear with a higher resolution, and the colours of the pictures look more realistic
They save electricity bills because of lower power consumption; they consume less than 1/3 the power of a comparable CRT and produce little heat.
Applications
IoT & Smart Cities
POS
Hand-Held Terminals
KIOSK
Medical Equipment
Industrial and Home Automation
Elevator
instrumentation
Automotive
GPS & Navigation
UPS & Invertor
Vending Machine
Electronic Devices
Fuel Dispensing Unit
For more details please contact: 
Glomore Electro -tech
Email: sales@glomore.co.in
website: www.glomore.co.in