Efficient drive solutions for parcel distribution centres Drive technology by NORD DRIVESYSTEMS: Best performance and optimised TCO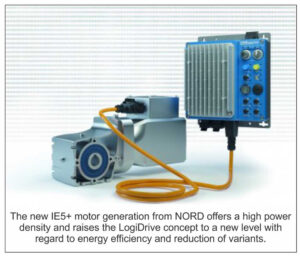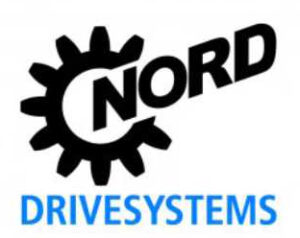 Being a popular and long-term partner of the post and parcel industry, NORD DRIVESYSTEMS provides efficient, reliable and service-friendly drive solutions for parcel distribution centres. The drives bring in line the two major factors to reduce TCO – energy efficiency and version reduction – and thus ensure a significantly increased efficiency and reduced costs.
NORD-LogiDrive.jpg: The new IE5+ motor generation from NORD offers a high power density and raises the LogiDrive concept to a new level with regard to energy efficiency and reduction of variants. Source: NORD DRIVESYSTEMS
To cope with the rapidly growing parcel volume of the booming online trade and the increasing time and cost pressures, parcel distribution centres need highly efficient drive technology that ensures a high operational safety with minimum downtime, low total costs of ownership (TCO) and minimal maintenance effort. Being an important partner of the post and parcel industry, NORD DRIVESYSTEMS knows the industry's requirements and provides innovative drive solutions that are characterised by high efficiency, reliability and user-friendliness. With its comprehensive TCO approach, high level of application and development expertise, long-term experience and wide range of modular products, the globally active drive specialist implements the optimal solution for each application case.
Wide product portfolio
Among others, the portfolio comprises the patented DuoDrive geared motor, energy-saving IE4 and IE5+ synchronous motors, modern drive electronics for decentralised use and control cabinet installation, as well as efficient gear units. With its IE5+ motor generation – available in ventilated and smooth surface version – NORD has succeeded in significantly reducing losses compared to the current IE4 series. The permanent- magnet synchronous motor achieves its high efficiency that at times is significantly above efficiency class IE5, over a wide torque range – and is therefore optimally suitable for economical operation in the partial load range. The patented DuoDrive goes one step further. The compact geared motor integrates the IE5+ synchronous motor into a single-stage helical gear unit housing and thus sets new standards with regard to efficiency, installation space and version reduction.
Energy efficiency and version reduction in optimal balance
Above all, the LogiDrive systems' standardised geared motor versions master the balancing act between energy-efficient operation and a minimum of drive versions. The result: an optimum compromise between investment, operating and maintenance costs. The decentralised drive units are highly efficient, and thanks to Plug & Play technology, they are extremely service-friendly and result in a considerable reduction of spare part stocks. The entire system has a modular design, so that all components of the drive technology can be individually serviced. This minimises maintenance and repair costs. All connections are made using simple plug connections while integrated maintenance switches and manual control switches ensure a high level of user-friendliness. NORD also supplies the cables. Potential sources of error are thus eliminated, and commissioning is facilitated.
Individual TCO calculations
Whether an existing system or a greenfield project: NORD supports its customers in the post and parcel field with comprehensive analysis and consulting, and demonstrates savings potential through a targeted design and consideration of the entire system. The customer gets a TCO-optimised system with highest efficiency and reliability.
Social Media:
LinkedIn profile: https://www.linkedin.com/company/getriebebau-nord-gmbh-&-co-kg/
LinkedIn links: @Getriebebau NORD GmbH & Co. KG Twitter: https://twitter.com/NORD_Drive
Twitter links: @NORD_Drive
YouTube: https://www.youtube.com/user/NORDDRIVESYSTEMS
About NORD DRIVESYSTEMS
With approx. 4,700 employees today, NORD DRIVESYSTEMS has developed, produced and sold drive technology since 1965, and is one of the leading global full-service providers in the industry. In addition to standard drives, NORD delivers application-specific concepts and solutions for special requirements such as energy-saving drives or explosion-protected systems. In the 2021 financial year, annual sales amounted to 870 million Euros. NORD has 48 subsidiaries in 36 countries and further sales partners in more than 50 countries. They provide technical support, local stocks, assembly centres and customer service. NORD develops and produces a wide range of drive solutions for more than 100 industries, gear units for torques from 10 Nm up to over 282 kNm, supplies electric motors in the power range of 0.12 kW to 1,000 kW, and supplies the required power electronics with frequency inverters of up to 160 kW. Inverter solutions are available for conventional control cabinet installations as well as for decentralised, fully integrated drive units.
www.nord.com
Getriebebau NORD GmbH & Co. KG
Getriebebau-Nord-Straße 1
22941 Bargteheide/Hamburg
Germany
Jörg NIERMANN
Phone: +49 45 32 / 2 89 -0
Fax: +49 45 32 / 2 89 -22 53
Joerg.Niermann@nord.com